Covid-19 update: from 20th July 2021 we will be back meeting at the club on Tuesdays at 7 pm. Most weeks there will be both an intervals session (see Facebook for details) and a steady run (aim 9 min miles for 6ish miles). Note the changing rooms are currently closed due to refurbishment. There is currently no formal Thursday training, however adhoc runs will be organised via the Facebook group.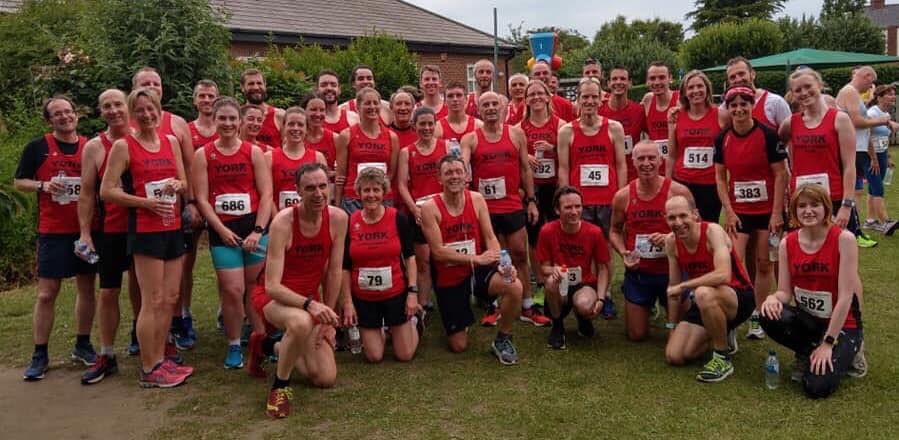 York Acorn is a friendly, sociable, easy-going running club that was formed in 1982. With a mixture of ages, experience, abilities and running interests (including road, trail and fell) most runners will find something to suit them at our club. We participate in all sorts of exciting events and our members travel from all over the York region to run together, as well as to partake in the occasional curry or pizza evening! Our members vary widely in ability, ranging from super-fast race-winners to those who enjoy a social run.
We meet at 7pm (ready to run at 7:15 pm) on Tuesdays and Thursdays at York Acorn Rugby Club, Thanet Road, York, YO24 2NW.
Tuesday night training focuses on steady runs. There are usually groups heading out at 10/9/8/7 minute miles. Most groups run between 5 and 8 miles. Thursday night usually offers 2 options: speed work or a 4-5 mile run at 10 minute miles.
Join us! For further information, email Yorkacornrun@gmail.com